Need some help determining the right size Gazelle for you? Check out this quick video by Gazelle explaining the sizing across their fleet to gain some insight.
---
Or check out this at-a-glance size chart.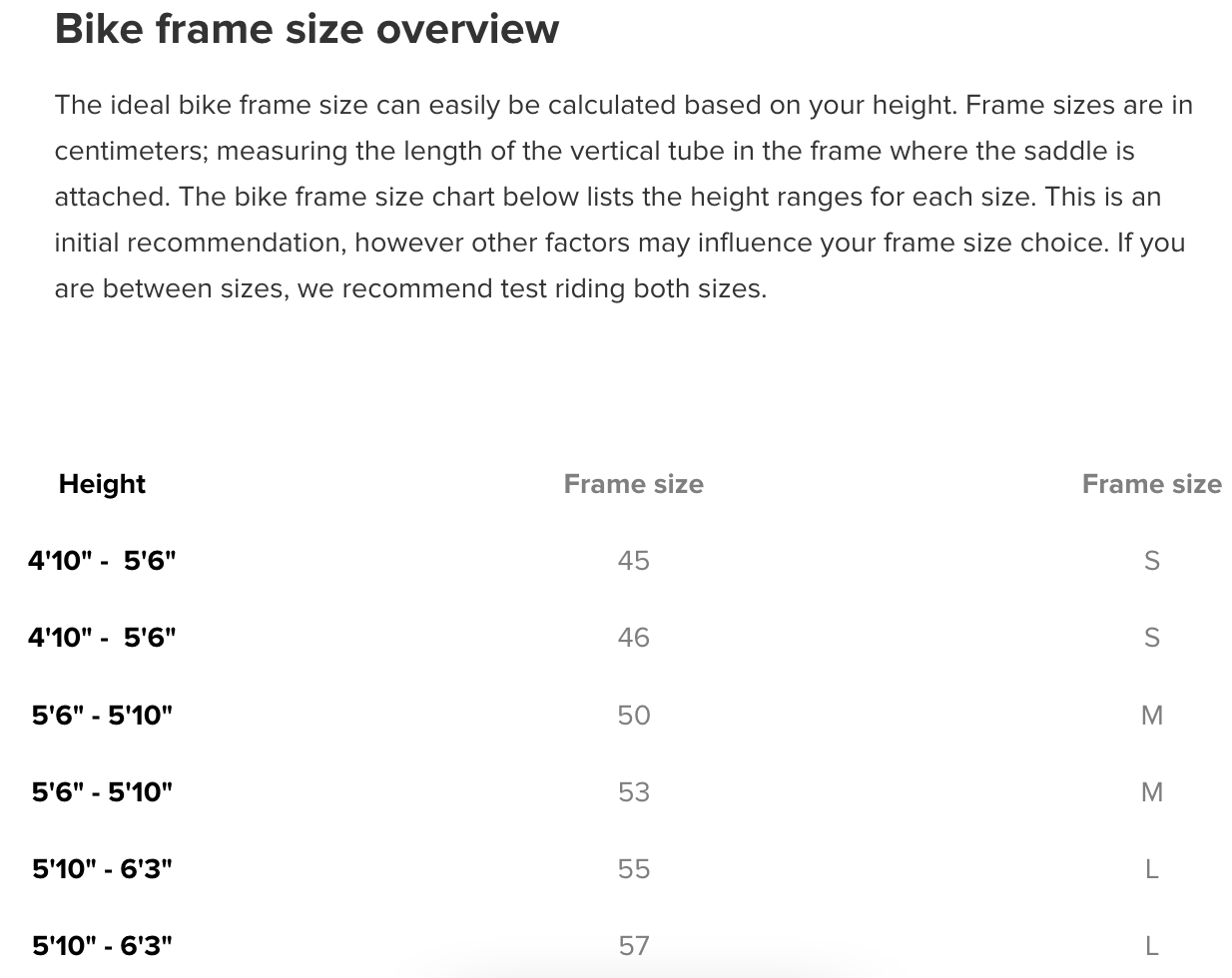 If you are between sizes but unable to test ride before you buy, reach out to us. One of our experienced Matchmakers would be happy to help!