Tightening and loosening the nuts and bolts of your eBike may seem like a straightforward task, so you might be surprised to find out how easy it is to damage certain components if you're not paying attention.
For example, if you have a fixed seatpost (as opposed to a quick-release) that requires a tool to adjust the height, be careful not to strip the bolt-end with the tool or tighten it too tight. Another example, it can be easy to damage your crank arm if using the wrong tools or riding with them not torqued to the proper specification; this is generally an expensive yet avoidable mistake. We highly recommend checking out these torque specifications, courtesy of Park Tool.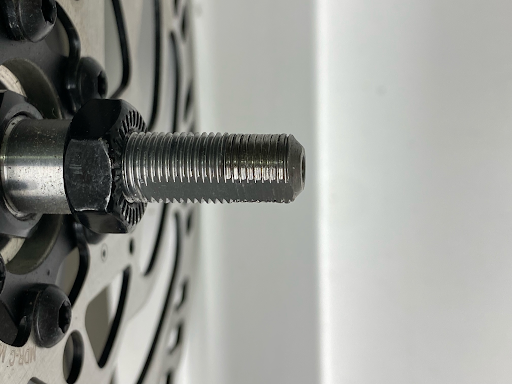 Here is an example of threads that were damaged during a simple rear wheel removal, and why care must be taken whenever using threaded fasteners.