A nice thing about Benno electric bikes is their "one size fits most" design, meaning most of their models can fit a wide range of rider heights, which makes them great for just about anyone.
---
Benno Boost E 10D
The Benno can fit riders 5'1- 6'3. Shorter riders may be able to fit on the mid-step frame, but that is dependent on the rider's inseam length. Taller riders can also ride on the Boost with a taller seat post and stem riders for the handlebars (if needed).
---
RemiDemi
The RemiDemi can fit riders 5'1 to 6'1. The low-step frame makes it excellent for shorter riders and those who have difficulty lifting their leg over the top tube to mount the bike.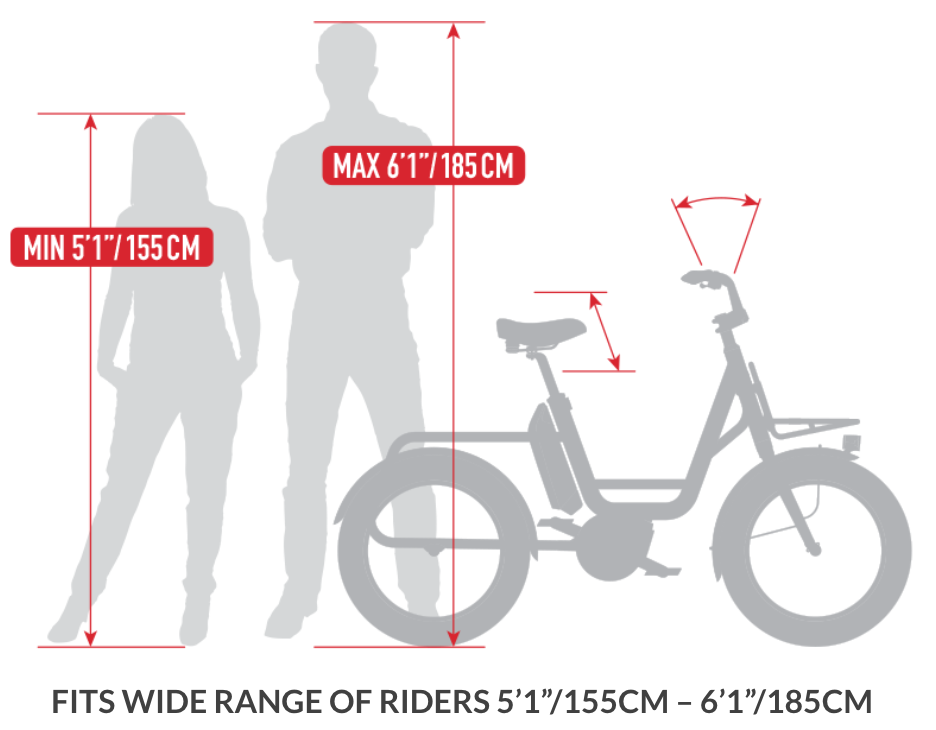 ---
eJoy
Great for riders 5'0 to 6'0, the eJoy has a relaxed upright riding position,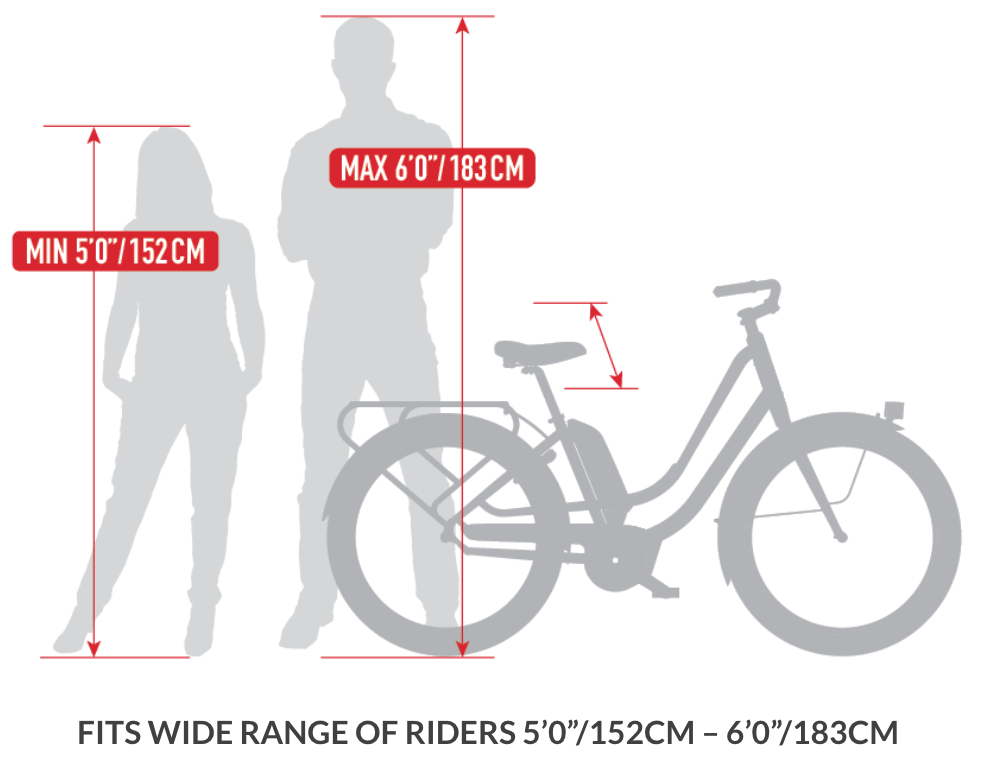 ---
eScout
The only Benno model with two frame sizes, the regular frame fits riders 5'5 to 6'0 and the large 5'9 to 6'5. With a high-top tube as the only frame style, this eBike isn't built for shorter riders.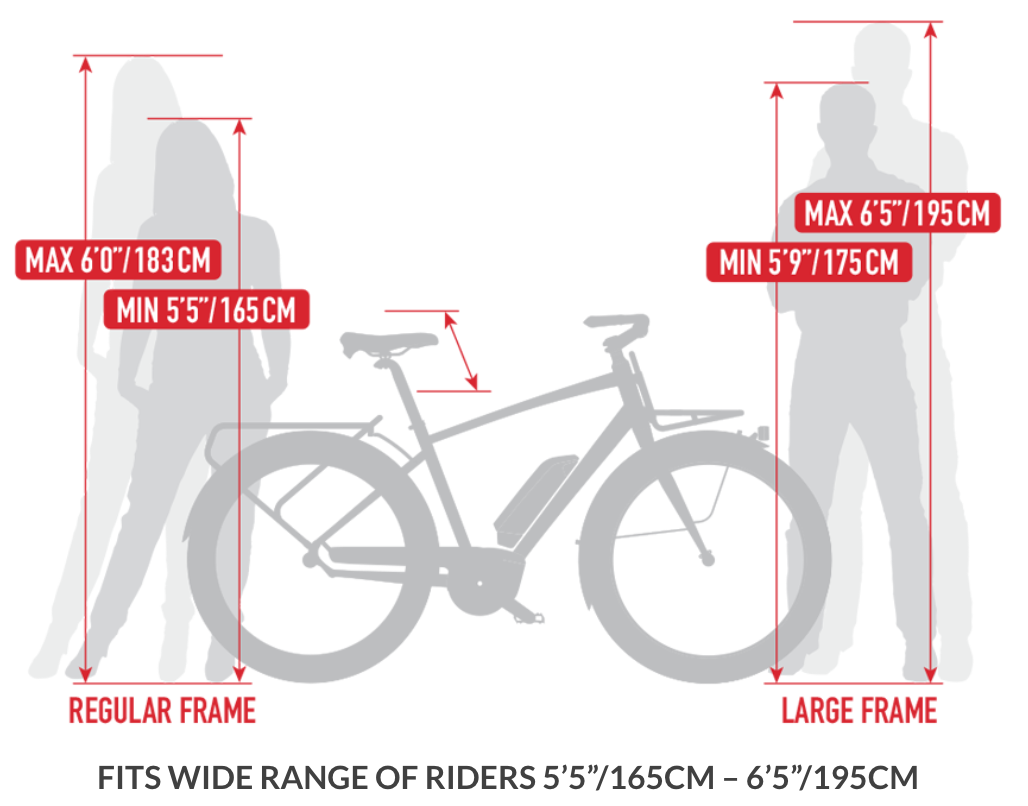 ---
For questions on Benno sizing, or anything else, please don't hesitate to reach out to one of our Matchmakers by phone or email.