ABUS stands for August Bremicker & Sons, the name of the founder of the company. Since its establishment in 1924, ABUS has been the leader in security innovation and is the inventor of the U-lock and folding lock. These locks are the #1 lock brand of choice in Europe and a very popular option for eBike users. At Propel we carry them for their excellent quality, and also for the additional convenience they offer for our customers to get additional locks that share a key with their bike's battery lock.
---
Choosing a Lock Type
Everyone has slightly different scenarios for when, where, and how long they need to lock up. Here are some scenarios that might help you decide which lock or locks will work for you!
Some people like to travel light and don't want to have to carry a bag or pack just to hold a lock. In this case, it would be ideal to have a lock that comes with a bike frame mount like the Bordo 6000, which can be attached to the water bottle cage mount or strapped to the frame. There are U-Lock options, like the Granit X-Plus 540, that can also be mounted on a bike frame.
Many e-bikes come with a frame lock in addition to a battery lock. If this is the case, there is a special type of chain lock you can plug directly into the frame lock. These are very convenient, because they do not require an additional key or a combination. They are relatively thin as far as chains go.
If you live in a high theft area, you might consider getting two locks. In these situations, most people go with either a chain or folding lock for locking one wheel and the frame to an immovable object (like a bike rack), then use a U-lock to secure the other wheel to the frame.
Maybe you and your partner plan to ride together a lot and lock your bikes together when you're out. A chain lock may be ideal since they come in various lengths and are pretty flexible. Two locks is also a good choice, since one can lock the bikes together, and one can go to an immovable object (like a bike rack).
---
Chain Locks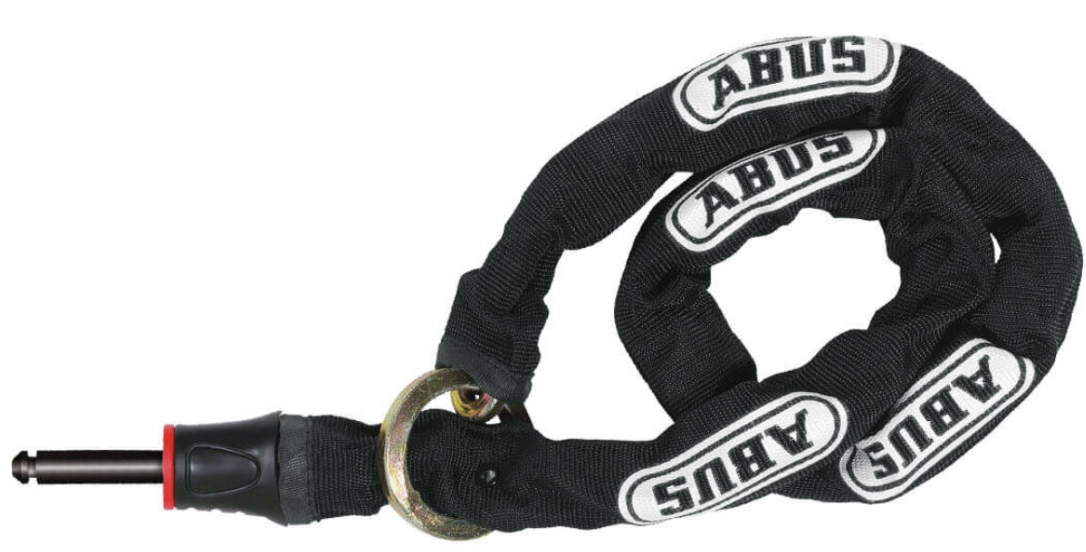 For ABUS frame lock plug-in; lock the frame to a fixed object
6mm or 8mm thick
Has a mesh cover to protect your frame
Compatible with frame lock 4960, 5650, 5850, and 5950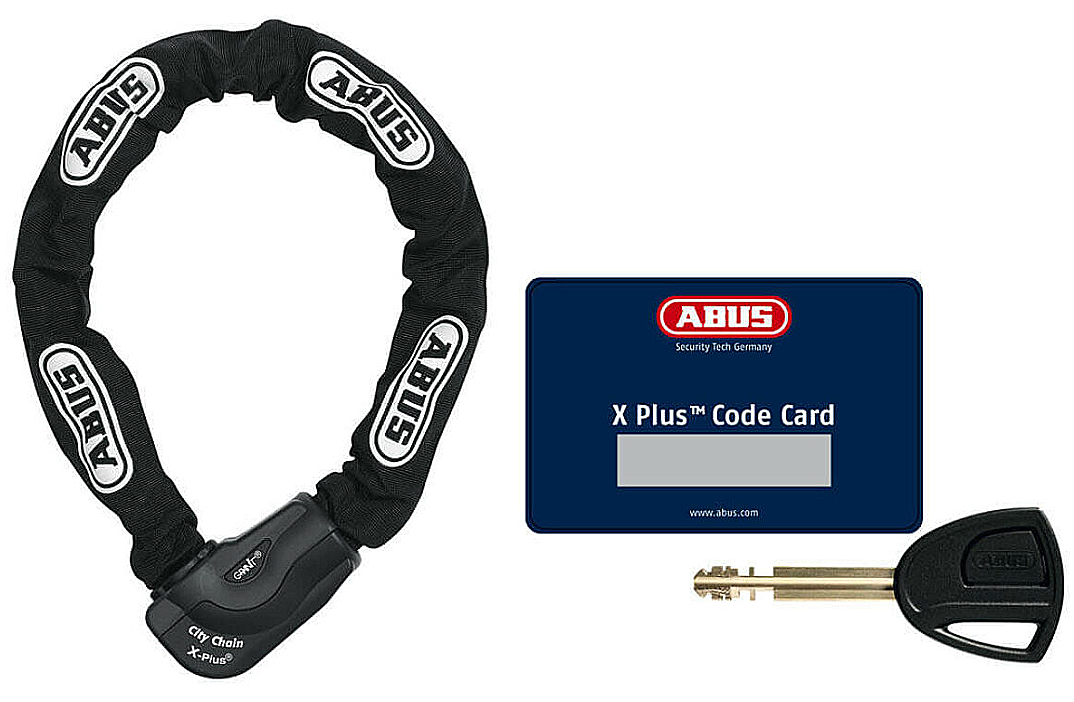 10mm links, power cell, power link
Special hardened steel
XPlus is the highest cylinder level
Propel offers lengths 85cm, 110cm, and 140cm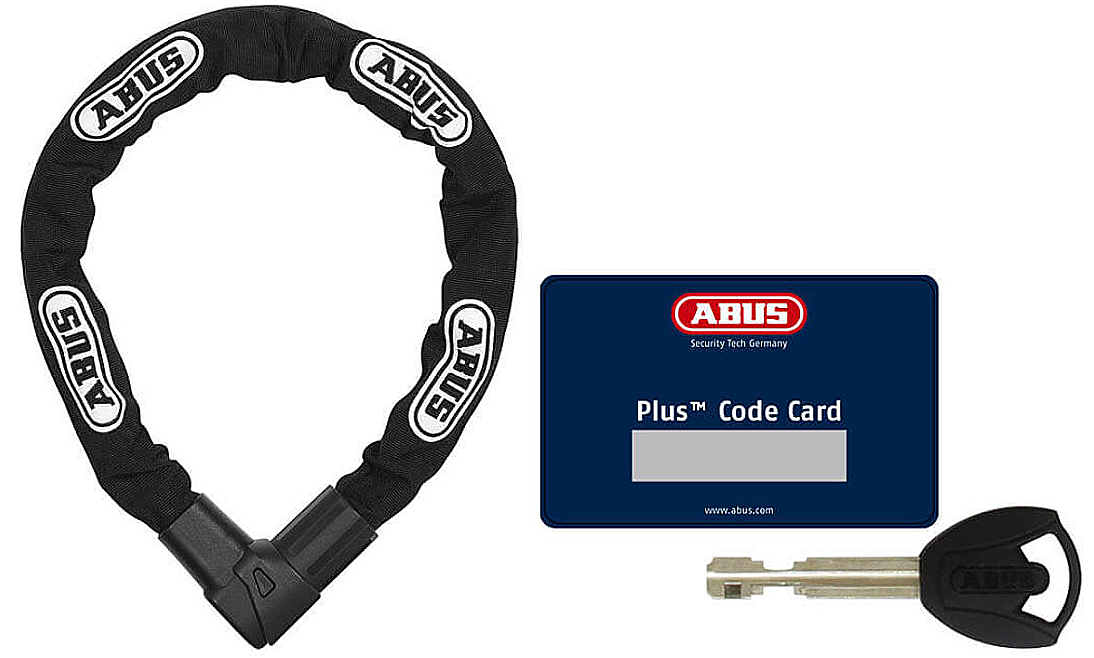 9mm links
1010 is hard to key alike
US cylinder
Propel carries lengths 85cm, 110cm, and 140cm
---
Folding Locks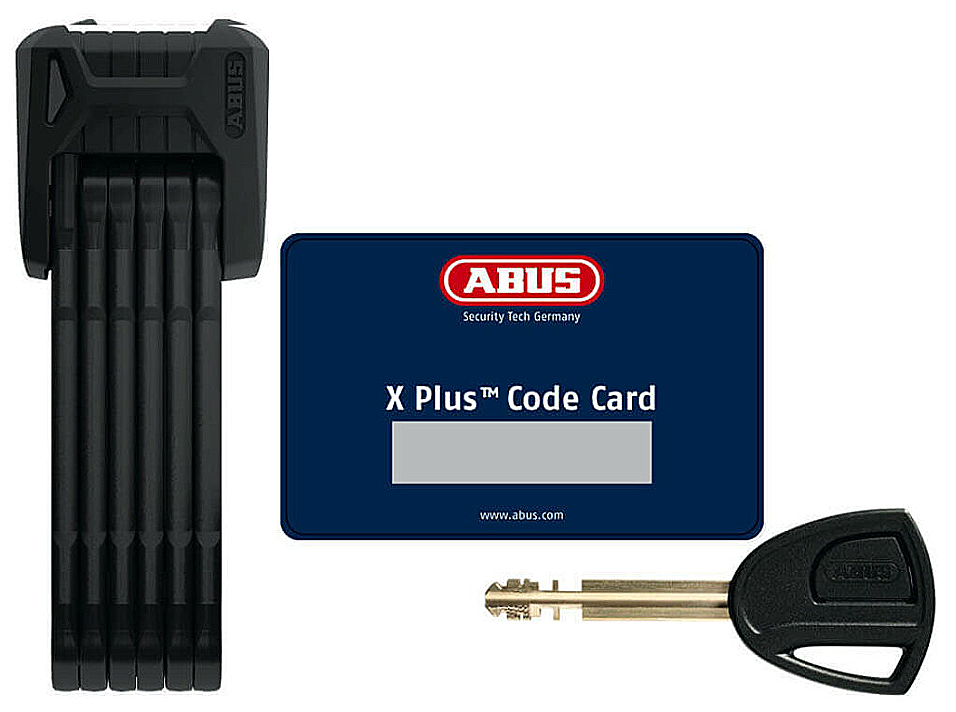 Strongest Bordo lock, 5.5mm steel bars w/ special rivets
X-Plus cylinder
Available as alarm and smart (Spring '22)
Propel has 85cm and 110cm lengths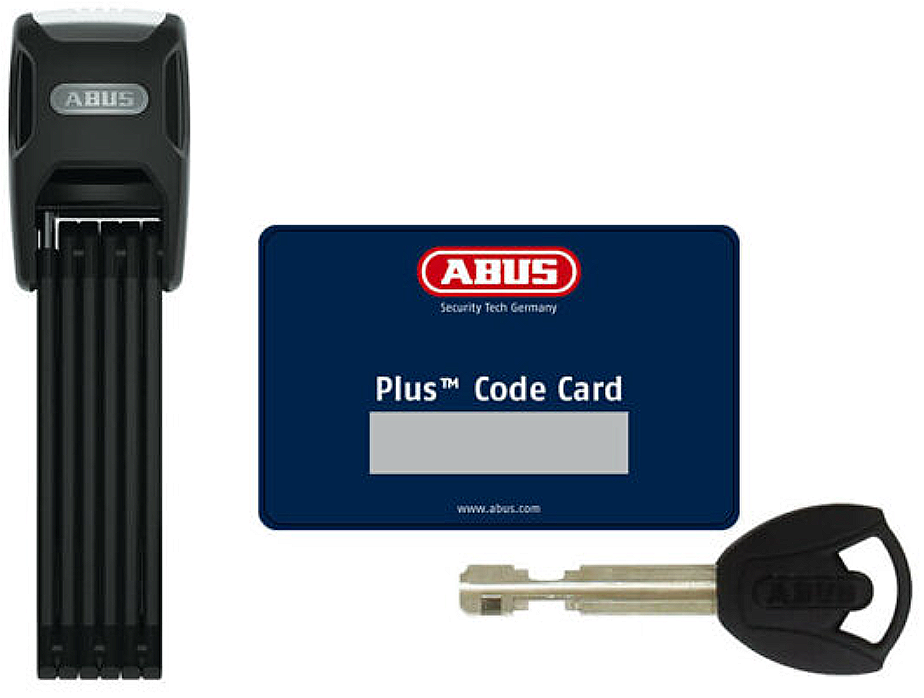 A best seller
5mm steel bars w/ special rivets
Plus cylinder
Comes in 90cm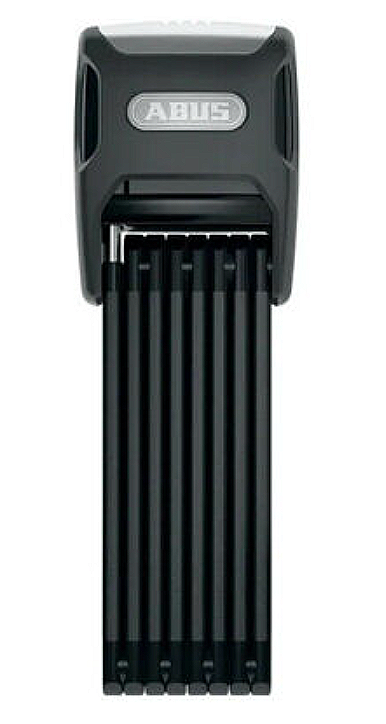 Emits 100db alarm; can distinguish between picking attempts and small vibrations
5mm steel bars w/ special rivets
Plus cylinder
Propel offers 120cm
---
U-Locks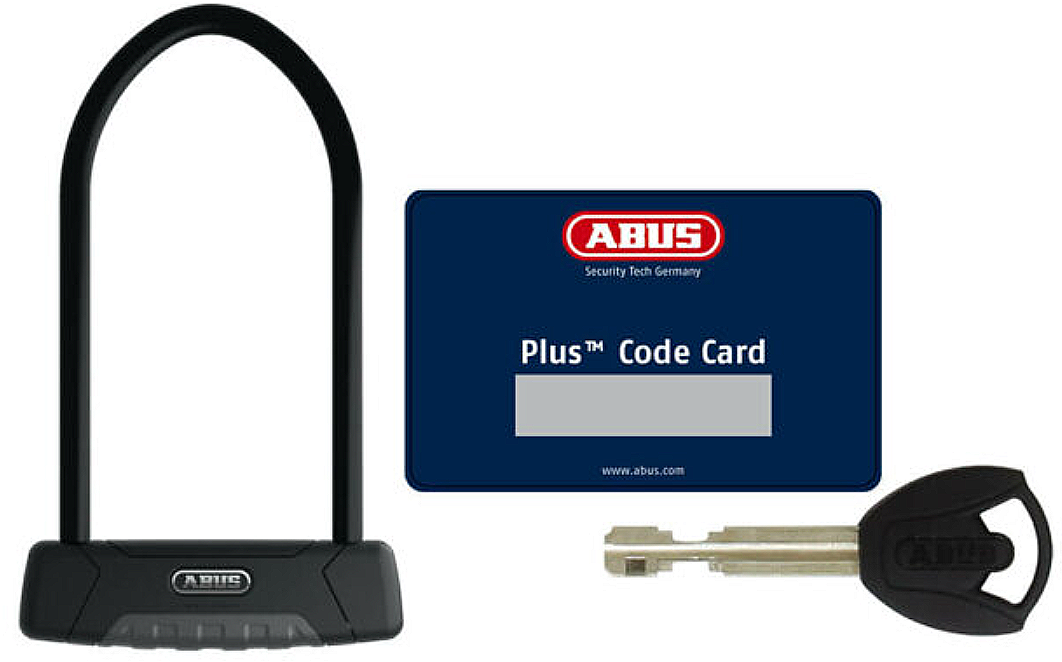 Hardened 12mm parabolic shackle
Automatic cover to protect the keyhole from contamination and corrosion
Great protection where there is a high risk of theft
Can be keyed alike with compatible locks, to operate multiple locks with the same key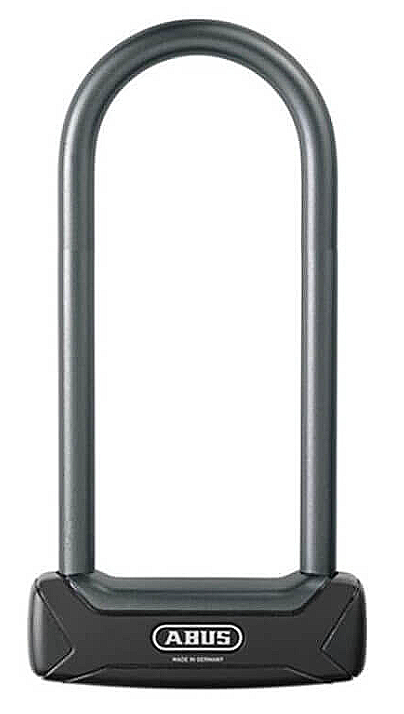 12mm hardened steel, round shackle
Highest security mini u-lock by ABUS
Made of special weight-optimized alloy and light materials
Available sizes: 6 inch or 9 inch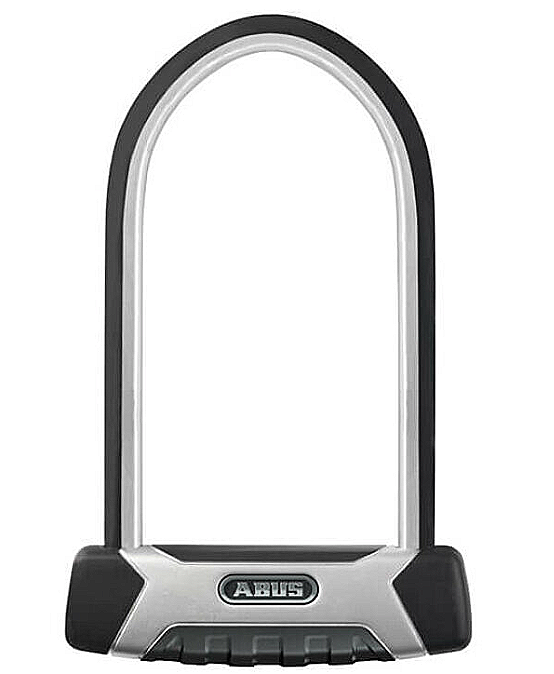 13mm hardened square shaft parabolic shackle, powercell
Specially hardened steel
X-Plus cylinder
Offered in 9 inch or 11 inch
770A SmartX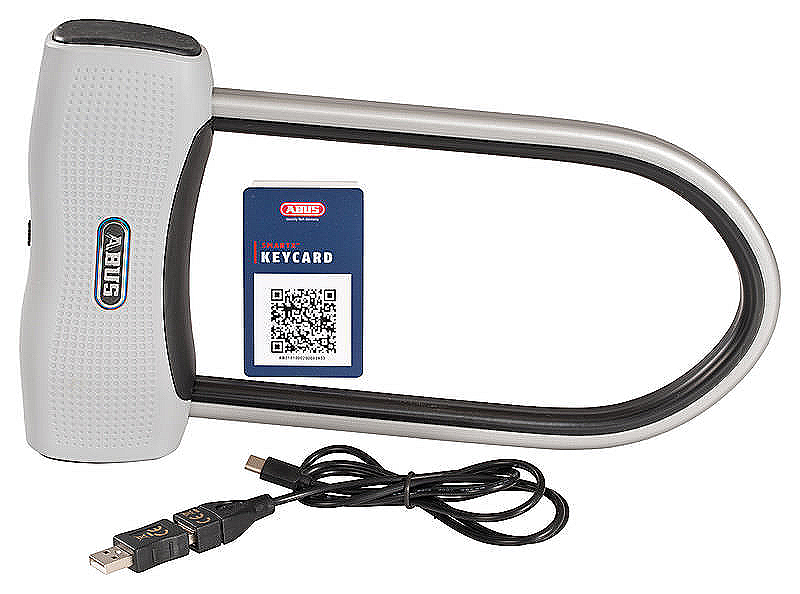 Bluetooth connect to your Smartphone with the ABUS app
Keyless entry
Lock owner can allow temporary or permanent use for other users
Alarm emits 100db when triggered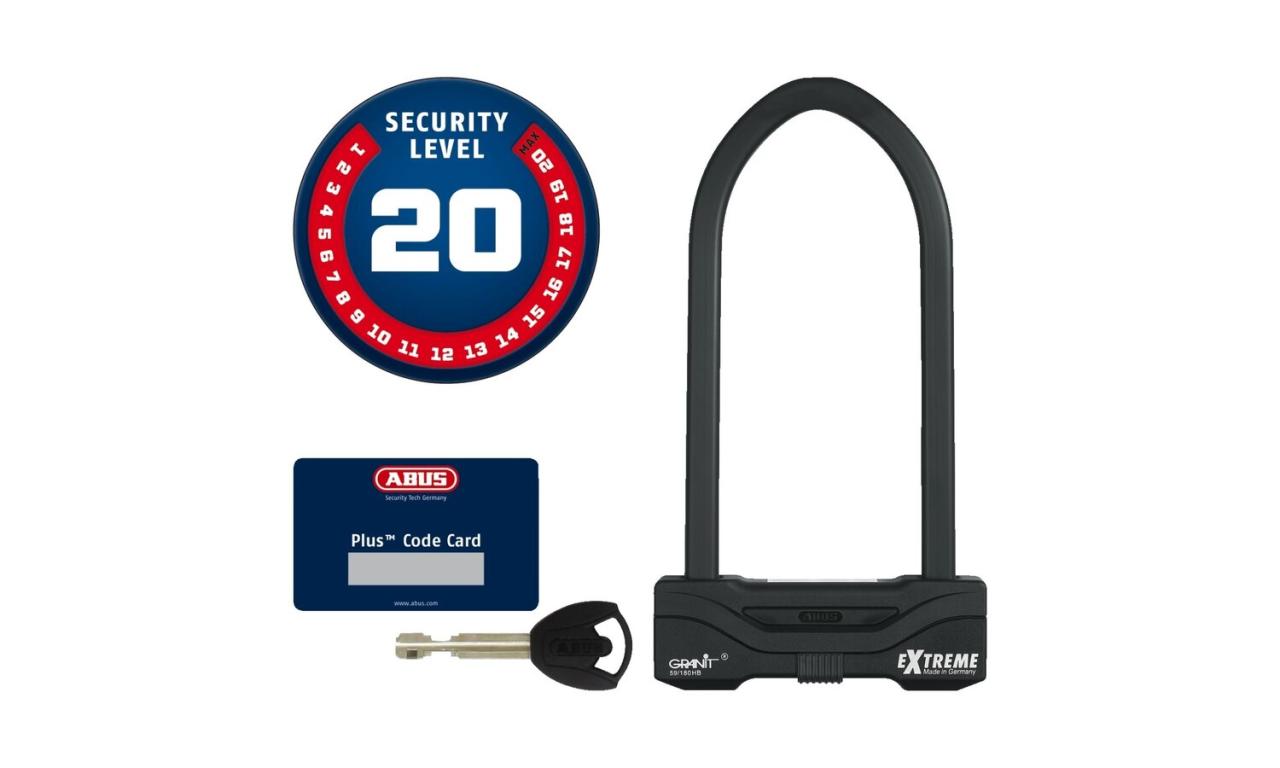 16mm square parabolic shackle; double-locking
Manufactured using specially hardened steel
X-Plus cylinder
Hard to key alike
Keyed Alike Compatibility
ABUS offers a special program called "One Key," through which you can order custom versions of certain locks that will share a key.
If your bike battery uses an Abus lock, chances are good that you can order additional locks that share the same key. There are few instances in which you would need to replace the battery lock and order a new one, which is easy to do but requires a bit of labor to install.
How it works:
"Plus" locks can be keyed-alike with other Plus-compatible locks
"X-plus" locks can be keyed-alike with other X-plus compatible locks
Key card will say whether it is plus or X-Plus
Plus and X-plus cores are not compatible and can not be keyed alike to each other
T82 locks are not able to be keyed-alike, but they can be replaced with Plus or X+ locks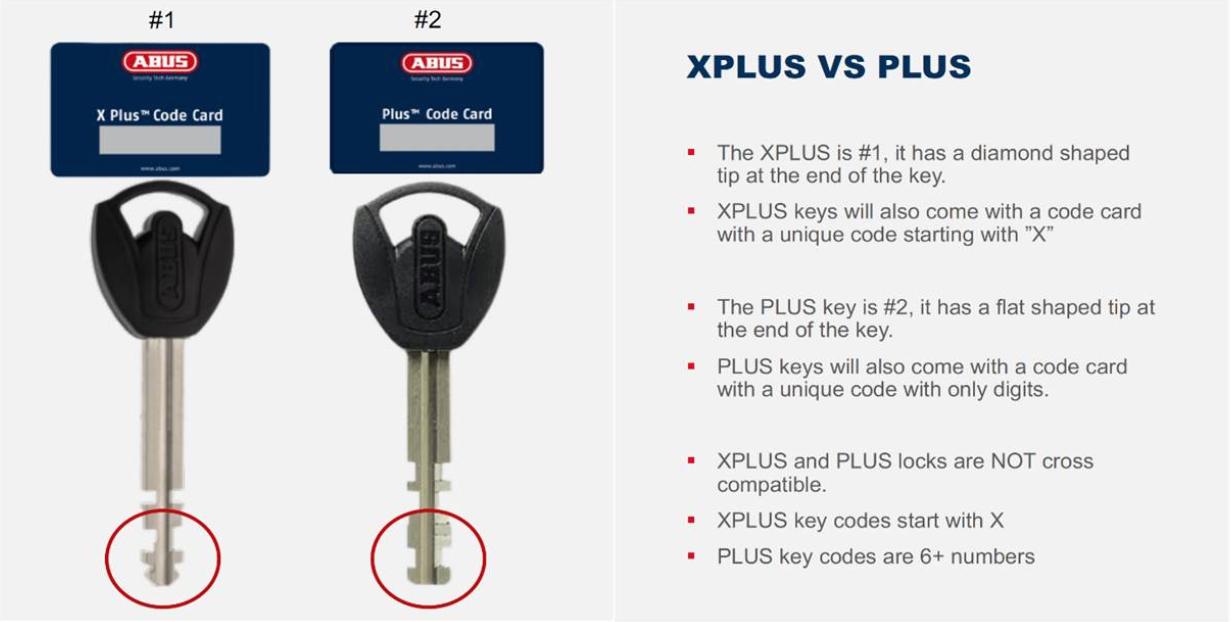 ---